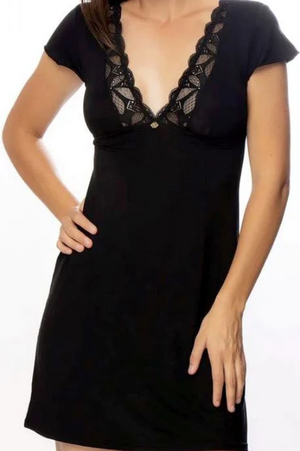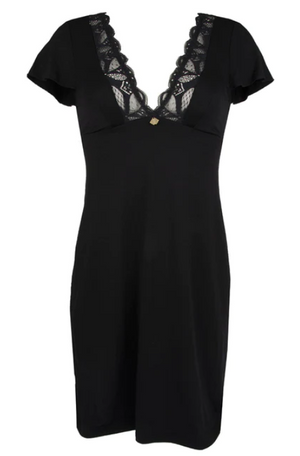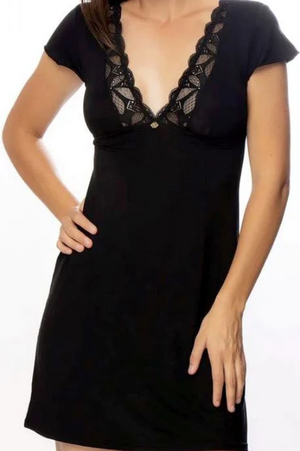 Antigel H17 Stricto Sensuelle Sexy Nightie ELH1217
Sexy night gown from the sexy lingerie collection Stricto Sensuelle in black colourway by french llingerie brand Antigel de Lise Charmel.
The sexy lingerie collection Stricto Sensuelle from Antigel by Lise Charmel : the Stricto Sensuelle lingerie line by Antigel shakes up the codes of sexy with plumetis tulle and lace inserts with motley graphics whose openwork filters through the petals of superb cut out giant flowers for a fun and uninhibited seduction. Come and discover these very chic and original underwear and compose unique lingerie sets to surprise your partner!
 ELH1217