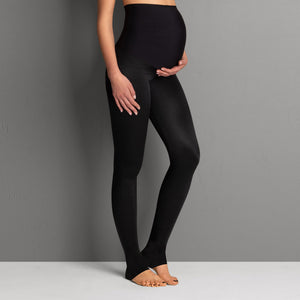 Miss Fantastic Relaxing tights massage+ 1888 Black
Our Miss Fantastic relaxing tights are not only super comfortable and stylish, they also have a soothing massage function for your legs!
The 3-D nubs exert a pleasant pressure on the skin with every movement, thus promoting blood circulation and making your legs feel light as a feather all day long. The tights offer support, promote circulation, and are super versatile and comfortable. The tight-fitting, strong material feels incredible to wear and also has a shaping effect - simply perfect if you have to sit for extended periods of time, stand and walk at work, or just want to get through your day carrying a baby bump.