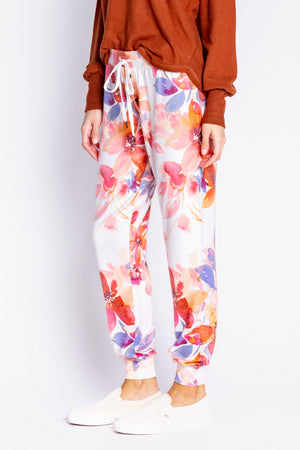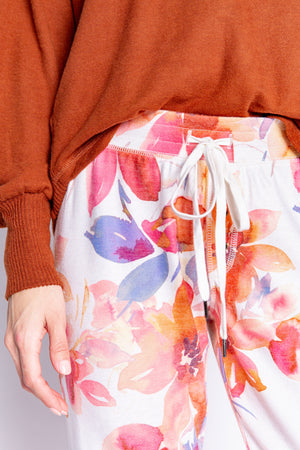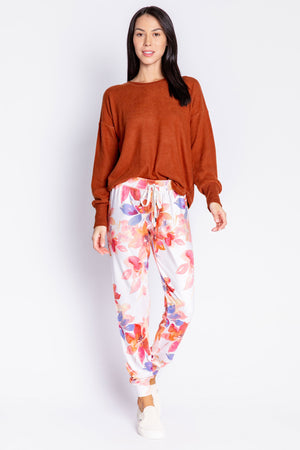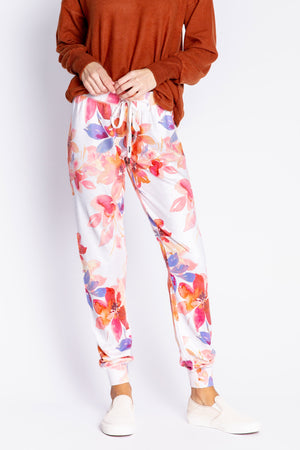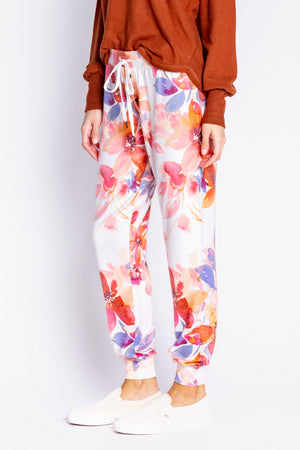 PJ Salvage - Rustic Garden Floral Banded Pant
DESCRIPTION: A peached finish further softens this pj pant that makes an excellent argument for hitting the snooze button a few more times.
FABRIC: 81% polyester, 14% rayon, 5% elastane
CARE: Cozy items are delicate. Handle with care and machine wash cold. Do not bleach. Tumble dry low.

STYLE #: RERGP2