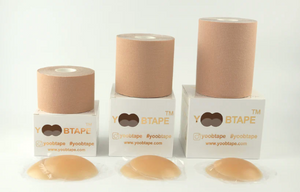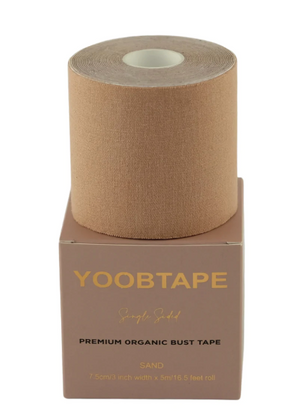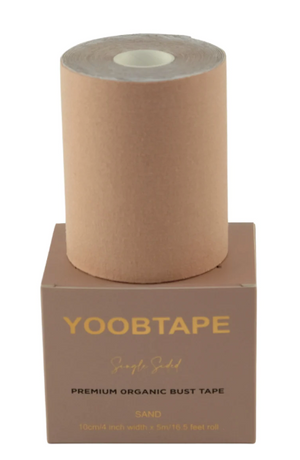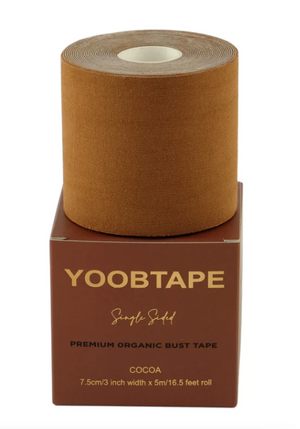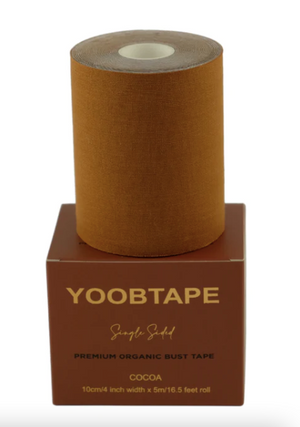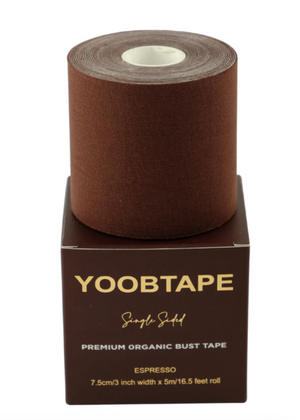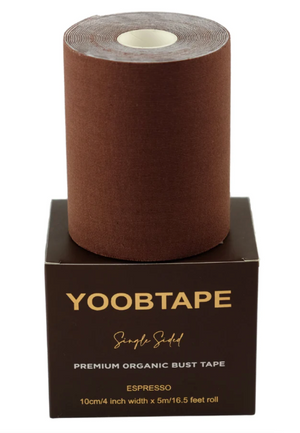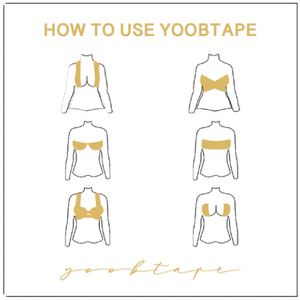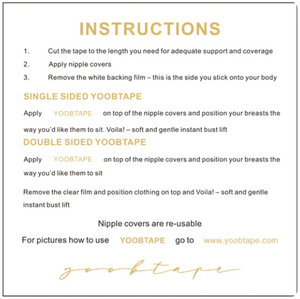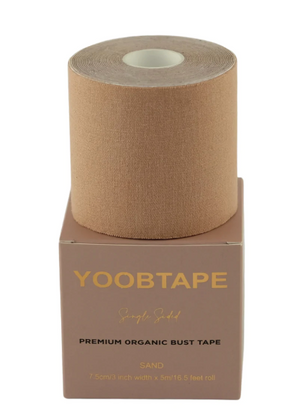 YoobTape - Single Sided Bust Tape 5cm,7.5cm,10cm(includes Nipple Covers)
Feel empowered, sexy and confident without having to worry about any unexpected wardrobe malfunctions! Look incredible in any of your outfits with an instant bust lift that is soft and gentle, without having the need to wear a bra. 
Tested and confirmed  stronger / smoother than Booby tape. 
Length: 5m (16.5ft) roll

FREE reusable 100% silicon nipple covers included
95% sustainable and eco-friendly cotton, 5% spandex
Hypoallergenic - nylon and latex free (organic adhesive for sensitive skin)
Sweat/Waterproof - perfect for under swimsuits
Reusable if used with care, or re-apply if stuck on incorrectly